Top 10 Handy Dusting Tips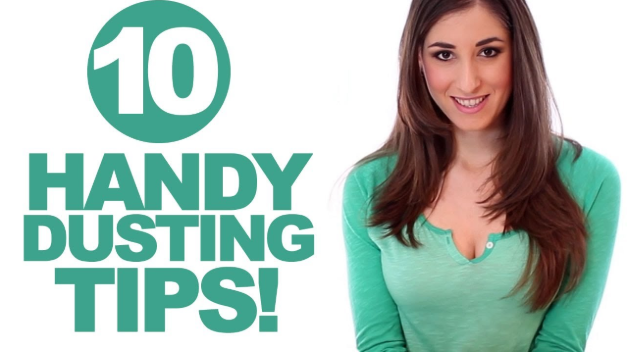 In this article, we will give 10 dusting tips that can help carry out smooth and regular cleaning at home. This will help maintain a decent look of the house as well as ensure hygienic conditions for the resident. Dusting tips make the cleaning of the house more convenient and simplify the process in the longer run.
Dusting unreachable areas
Quite a few areas in the building are ignored during the cleaning process. Over the course of time, dust and dirt may accumulate in these areas leading to hazardous situations. Some of the dusting tips in this regard are as follows:
Fans and light fixtures are among those items in the building that are highly prominent but at the same time mostly ignored during the cleaning process. We recommend dusting these items regularly once every week.
Bathroom vents gather dust and dirt and since they are difficult to clean can lead to serious health hazards. We recommend cleaning these vents regularly so that the hygienic conditions are ensured throughout the building.
Baseboards and attics also remain hidden during the cleaning process. Special attention should be given to these areas at least once every month.
Cobwebs start to appear at corners, molding, and door frames over the course of time. They have a tendency to give uninviting look due to which they should be regularly cleaned.
Dusting commonly ignored areas
Some of the commonly ignored areas and dusting tips are as follows:
There is always dust and dirt in different corners and moldings of the building. Dust from these areas also spread to other parts of the building. We recommend cleaning these corners regularly.
A huge amount of dust gets clogged in ducts and air filters. Dust particles spread all around the building through these two items. We recommend cleaning or changing these regularly so that the overall environment of the building remains healthy.
Dust accumulates in the door frames over the course and time. Mostly we cleanup the doors but forget cleaning these hidden areas. Therefore, keep these areas in mind while performing dusting tasks.
We recommend dusting walls along with floor as well since the dust from floor settle on the walls. This affects the original appearance of the walls.
Precious items Dusting Tips
Some dusting tips for cleaning precious items are as follows:
We recommend using microfiber clothing in order to dust the precious items. Rough cleaning items can also affect the outlook of the item and scratches may appear.
These precious decoration pieces catch the eyes of the observers. Therefore, we recommend cleaning these once every week in order to ensure their charm and attraction.